Despite several decades of disgusting and violent rhetoric dominating the internet and preventing a truly inclusive space, we are still somehow caught by surprise when the hate-filled and fragile wh*te men outdo themselves in the race to be as disgusting and shrewd as possible.


Enter: the Super Straight movement

Started by Tik Tok user @kyleroyce, the Super Straight fad appears to be, based on face value, an attempt by a disenfranchised and devalued group of persyns that want to encourage understanding and acceptance of their sexuality.
However, anyone who has spent more than 10 minutes on earth understands that being straight has been the widely accepted social norm for all of perceivable time and is more violent than it is oppressed.
Luckily, iconic QUEEN of Tik Tok @tblizzy shut down the entire movement with this internet-breaking "YAS QUEEN" moment!

Naturally, @tblizzy would receive a lot of hate for standing up for trans folx and shutting down this idiotic attempt to enter our safe spaces.
Their obsession with her was exemplified by her almost two dozen videos noting that she doesn't care about their hate.
This movement serves to somehow normalize transphobia and allow bigots to excuse their extremely violent and toxic sexual preferences that leave out important members of our community – trans folx.
As we've said previously, it should be HIGHLY encouraged for any straight-identifying persyn to have at least one sexual encounter with a trans persyn in order to open their eyes.
Additionally, we will continue to pursue the social implementation of a pseudo law that eliminates the need or pressure for a trans persyn to disclose which sexual organ they have prior to sexual intercourse with a mate.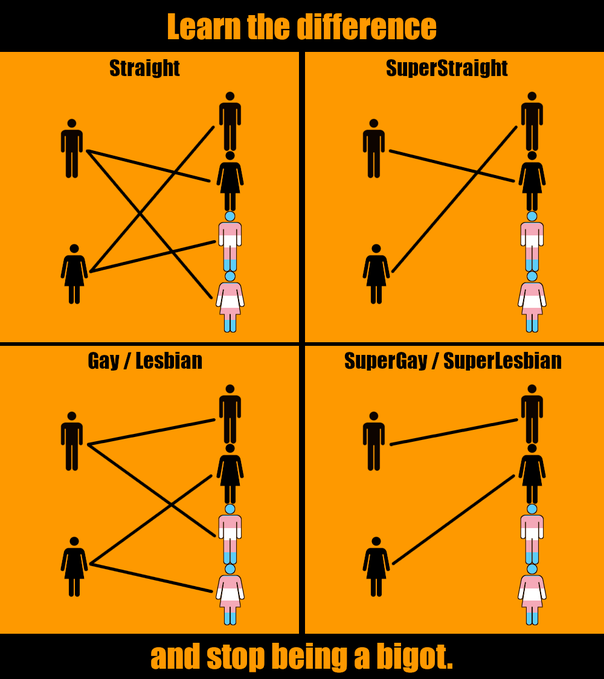 As has been made clear by many recent studies, trans folx are more likely to be killed by scorned wh*te male lovers than any other group of people.

In other words, the core of the "Super Straight" movement is the reason trans folx are being slaughtered en masse and will only help this number of deaths increase.
I, for one, question the sexuality of anyone who tries so hard to erase any possibility of their sexual preference being anything but the cis normative.
We will be holding many discussions on this topic on our Discord server, Social Justice United and we welcome you to join us 🙂