On March 10th, White House press secretary Jen Psaki invited 30 TikTok "influencers" to discuss the White House's "strategic goals" regarding Russia's invasion of Ukraine. I swear to God.
Additionally, she apparently dropped this little tidbit in the meeting,
"If you look back at 2014, and frankly even 2016, when Russia invaded Ukraine and then in 2016, when they, you know, of course, hacked our election here, we did not do that, we did not declassify information," said the official spokesperson of the President.
Those TikTok stars were selected by the nonprofit group Gen Z For Change which has a partnership with the administration.
Who is Gen Z for Change, you may ask?
I am not making this up. This is from their site. This is their crowning achievements. Here's an archived version of their site just in case.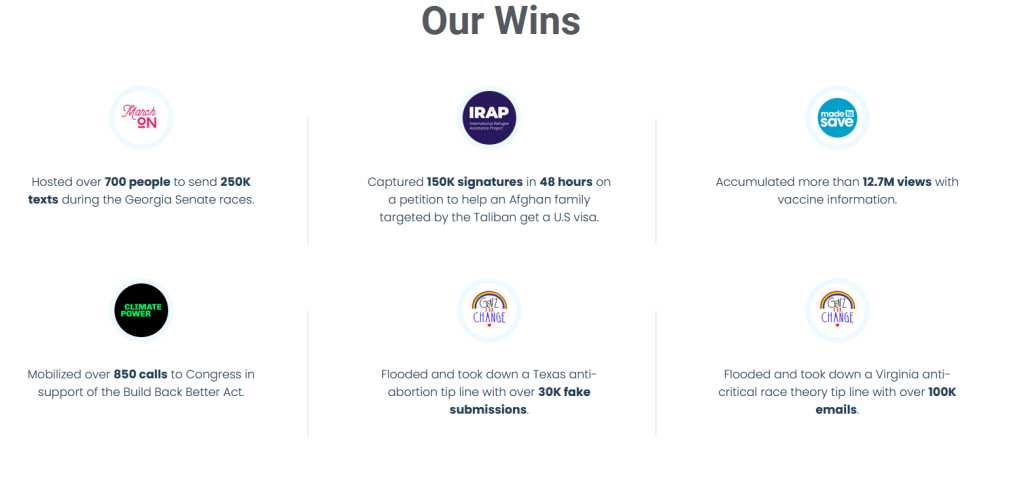 These children, and they are children, received a personal briefing from the White House secretary. The woman you see in the White House press conferences held a conference call with these children. I just paid $5 a gallon for gas. The White House expended resources and personnel to facilitate a briefing for these children.
Looking at their website, their power move appears to be forcing opposing non-profit efforts to close in submission to their will.
They additionally called Congress 850 times.
They sent 250,000 texts for the Georgia Senate Race.
Oh and they "accumulated more than 12.7M views with vaccine information."
…
Naturally, Biden and Psaki stepped over Pelosi's unconscious body and got in touch with these political powerhouses immediately in order to get them to set up a meeting between the most powerful and important people in this country – TikTok influencers and the President.
Please. Read their "work" on their site.
It's really hard to satirize reality these days.