Note: This article is based on breaking news regarding the unknown health of North Korean Leader Kim Jong-un
As the youngest daughter of the legendary Kim Jong-Il and sister of Kim Jong-Un, Yo-Jong has a lot to prove in a country defined by its male leaders. Born in 1988, Yo-Jong has amassed a remarkable career portfolio in her 31 years, from defence to communications and security.
In this tumultuous time questions are raised over Jong-un's health and the people of North Korea are looking elsewhere for leadership – Kim Yo-Jong is in prime position to take the reins and become the first female leader of the reclusive nation. A central figure in the Organisation and guidance department, Kim Yo-Jong has been living in the shadow of Jong-Un, handling matters the current leader was too busy to attend to while also providing sage advice to her brother. She is also a key player in NK-US relations, having personal correspondence with President Donald Trump, directly addressing matters of foreign diplomacy on national news, a tacit nod from Jong-Un and the Party that she has been approved to speak on such matters publicly.
Commanding both fear and respect, Yo-Jongs position as a senior official in the Workers party of North Korea shows that she has support to take charge of the nation. However, many analysts overlook one of the most important aspects of a potential Yo-Jong ascension – she is a woman.
There is something to be said about a country like North Korea having the courage to elect a female leader before America. Such an appointment would surely bring North Korea a huge boost to not only their economy but their civil liberties and populace happiness. While America struggles with yet another old white man and struggles to come to terms with a mismanaged pandemic this is North Koreas chance to blaze ahead and find a position on the world stage.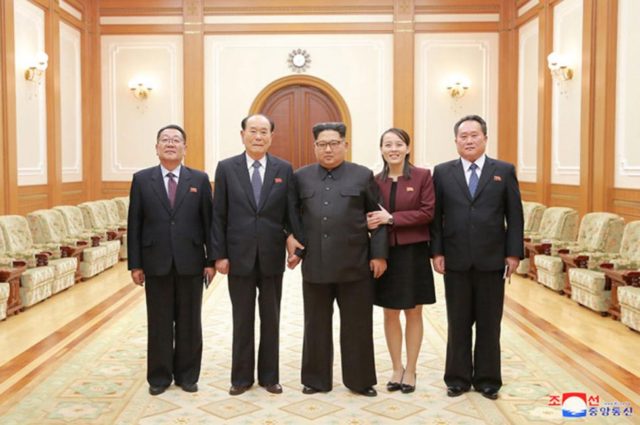 North Korea is well known among the international community for their progressive policies and as a leader of social change. North Korea's efforts to eradicate homelessness and poverty through a radical redistribution of wealth echoing utopian communist ideals are a model for any successful nation. A strong nationalised press and tough on crime judicial system, North Korea is able to achieve a significantly higher happier index for its people than other countries of comparable GDP.
As previous experience has shown with historic female leaders, we can expect to see social progress of even greater magnitude with a fresh take on world politics. Unrestricted by the thinking of aging leaders the nation will be able to cast off the shackles that hindered its growth thanks to the wise leadership of Kim Yo-Jong. The first world should be looking towards Asia in this decade as North Korea and China compete to be the global leader in economics, personal freedoms and technological advancement. As an America we should look out, we had your chance in 2016 but now, it really is Her Turn.